Refresh and restore the brilliance of your car's surface in an instant!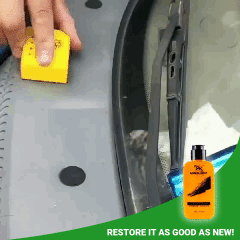 This Auto & Leather Refurbishing Agent revitalizes fading plastic and restores leather to its natural color!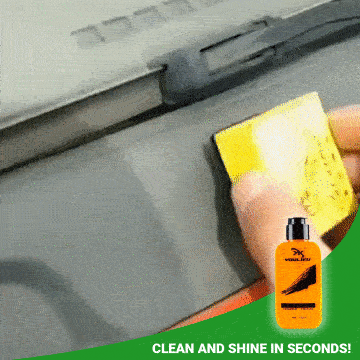 The result is immediate, effective, and long-lasting! Deeply enters the pores of the leather, removing dirt and filth even if they are deeply embedded in the leather. Easily removes pollutants without causing harm.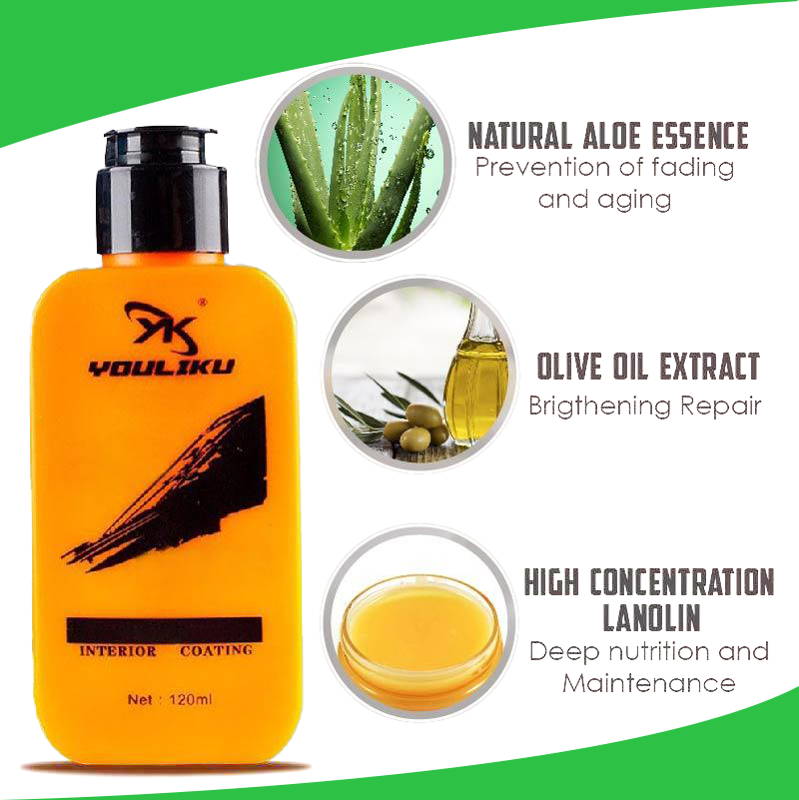 Made with eco-friendly materials that are oil-free, odor-free, and won't harm your car or leather products.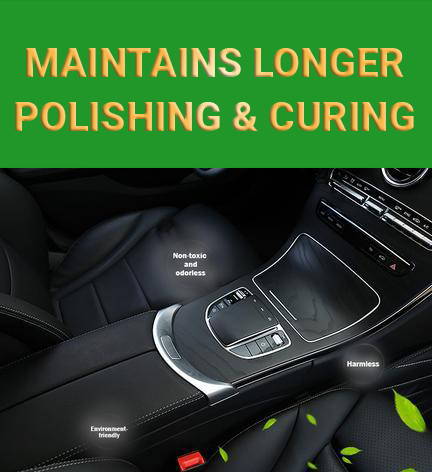 Our cleaning agent last longer than other brands. It will save you a lot of money!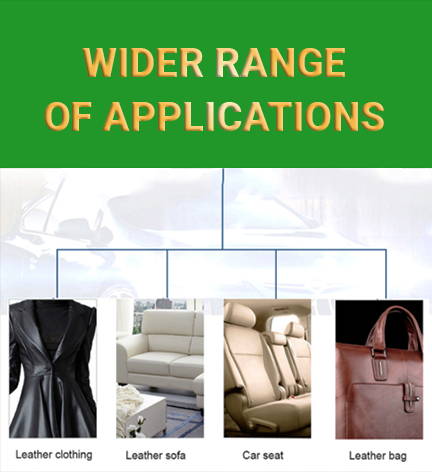 Suitable for any leather items like Coats, Sofas, Car Seats, Bags, Etc.
Apply the refurbishment agent on the sponge.
Scatter the agent equally into the leather.
Wait for the absorption and gently wipe off the leather using soft cloth.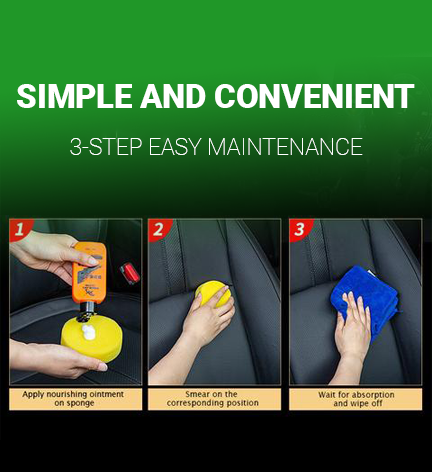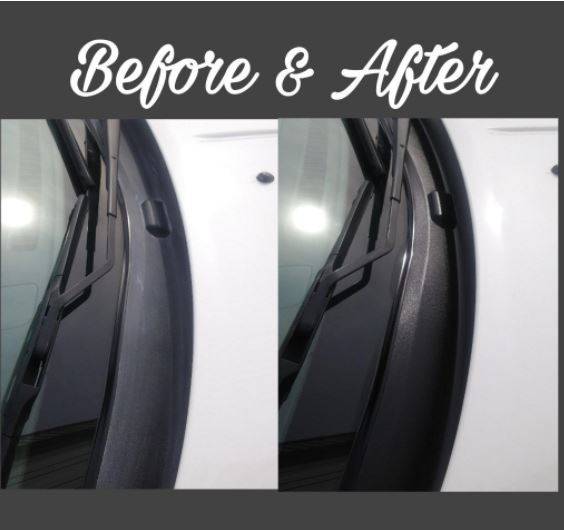 "I bought this for my Nissan Altima. It's a 2005 so the trim has faded some. So I bought this and it did great! I put it on before it rained to see if it would wash off and it didn't. I like how it didn't leave a sticky feeling to it after I applied it too. Since this picture I have used it all over the trim on my car and my truck. I will be buying more of this product."
CARLA BROWN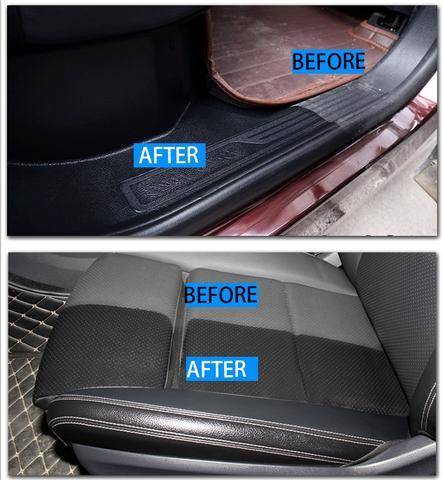 "For a few bucks this can't be beat. Try it in my car and used this instead of paying someone $200 to do it. The Cleaning Agent works very well. I would highly recommend using gloves to apply this as it is very slippery. Made my car's interior look brand new. I couldn't be happier and will definitely use on my new vehicle!"
CHARLES MARTIN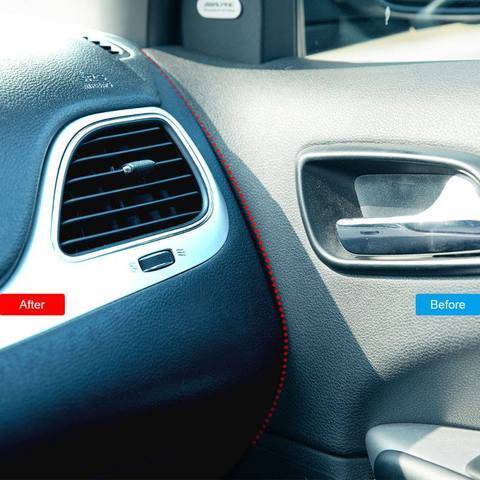 "This is the best product on the market! I used it in a few different cars and it did a fantastic job in all of them! More than what I expected. And for that price. I will definitely recommend this product to anyone"
TERRENCE JONES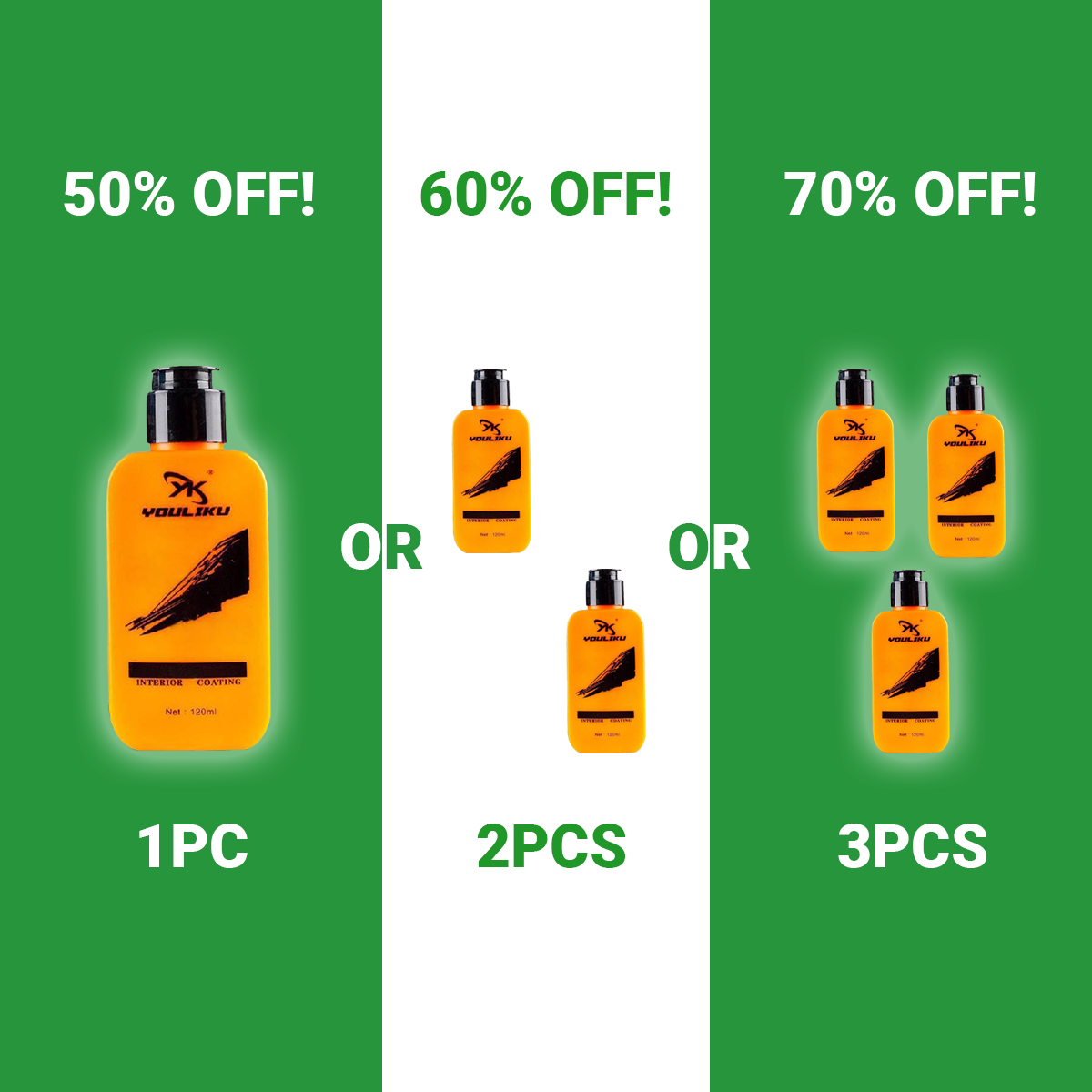 1 x Car Interior Refurbishment Agent
or
2 x Car Interior Refurbishment Agent
or
3 x Car Interior Refurbishment Agent
ATTENTION: Place your order Today, , and your package will be prepared and shipped ASAP!
We have many orders and our Stock is Limited!
Do you ship internationally?
Yes, we ship worldwide. Free Shipping on orders over $50USD for a limited time!
How do I track my package?
You can check the status of your order at any time by going to the following link: Order Status. You can also reach out to our customer support desk at support@affordalivingus.com to ask questions anytime.
How long does it take for an order to arrive?
Once shipped, your order will arrive within 1 to 2 weeks. You'll receive an email confirmation once your order has been shipped. Feel free to email us to check your order status. We're happy to help.